All Hitting Made Simple Physical Element Strength & Conditioning workouts are led by Dale Speckman, with special assistance from Jordan Hamsley.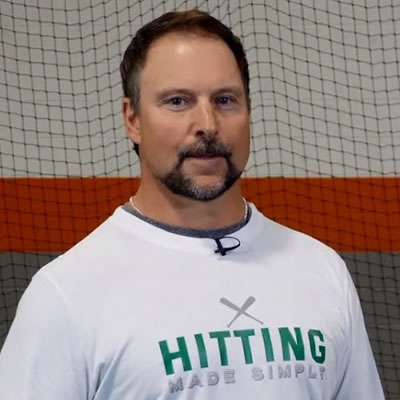 Dale Speckman
Speckman has been a certified personal trainer and a youth conditioning specialist for over a decade now. In 2008, Dale opened his own gym/fitness center, Athletic Revolution (AR) in northeast Indianapolis. There he provided strength & conditioning training to countless youth, middle school, and high school athletes and teams. AR also provided adult fitness classes and personal training. s well as
Following a merger between AR and Genesis Sports Performance in 2020, Dale became the proud co-owner of Genesis Sports Performance (GSP). He continues to train athletes at GSP today.
Speckman was a three sport athlete in high school lettering in Baseball, Football & Wrestling. He played football at the University of Indianapolis and played professional ball overseas in the 1990s. Dale is also an elite level baseball and softball hitting instructor, and a high school freshman baseball coach.
Bachelor's Degree: Education (business minor) – University of Indianapolis
International Youth Conditioning Association (IYCA) Certifications:
IYCA Certified Level 1, 2 & 3 Youth Fitness Specialist
IYCA Certified Advanced Speed & Agility Instructor
IYCA Certified Olympic Lift Specialist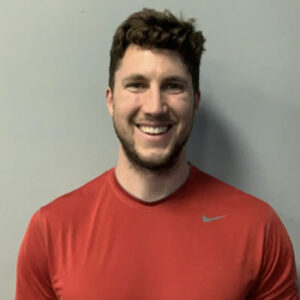 Jordan Hamsley
During graduate school, Jordan worked directly with the Ball State Women's Golf, Women's Volleyball, & Women's Softball teams, and also assisted the Baseball and Women's Field Hockey teams with their strength and conditioning.
After college he was hired by the Atlanta Braves. There he served as Strength & Conditioning Coach for the Carolina Mudcats (High A) in 2016, and the Mississippi Braves (AA) in 2017.
In 2018, Jordan transitioned to personal training. In 2018 & the beginning of 2019 he trained athletes at Correct 2 Compete.
In late 2019, Hamsley began training exclusively at Indiana Baseball Academy in Westfield, IN. At Indiana Baseball Academy, Jordan designs and leads strength & conditioning programs for teams, small groups, individual clients, and for their Exit Velocity (EVP) & Arm Velocity (AVP) Programs. In 2021, Jordan established Hamsley Performance, which continues to operate out of Indiana Baseball Academy.
Bachelor's Degree: Exercise Science – Indiana Wesleyan University
Master's Degree: Sports Performance Degree –  Ball State University
Certifications: Certified Strength and Conditioning Specialist (CSCS)